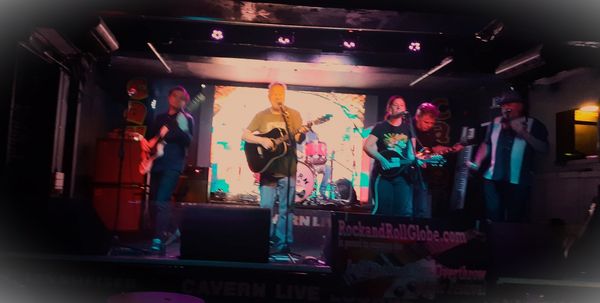 Wonderful Time had by all at the Liverpool International Pop Overthrow Festival yesterday to round am 8 day festival that included artist all over the world.
John Jenkins and The James Street Band put in 2 shows - The first at 5.30pm at the infamous Cavern Club and then a Midnight Show in the Cavern Pub.
We played the same set at each show and received a wonderful reception - Songs played:
Looking For That American Dream
Same Thing Every Night
Laugh Away the Tears
What Did I Have Before? (David Nixon)
Silhouettes
Can You Hear Me?
Murphy's Bar
Here's a couple of photo's courtesy of Mark Tully. Thanks Mark and a big thank you to David Bash who arranged the festival, introduced the band - Hopefully see you next year?